News and Events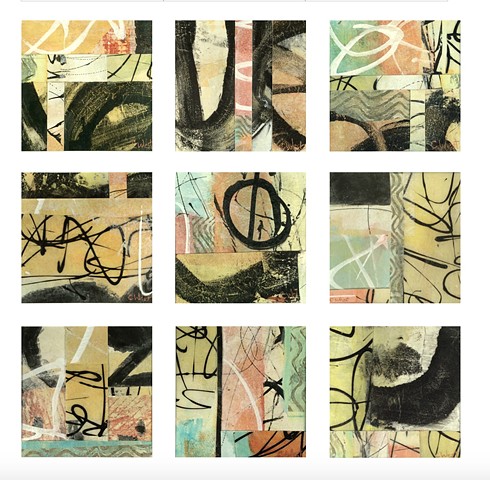 From October to May one or two paintings can usually be seen in monthly shows at Foundry Gallery in Washington DC. Check foundrygallery.org/ for what is on view. Foundry also has a online e-commerce gallery of work available for purchase.
For more in depth views of specific solo shows, please check out the "Shows and Exhibits" gallery in the Artwork section on this website .
Additionally from July to September, selections of my work are shown at New Era Gallery in Vinalhaven, Maine. neweragallery.com/


A good introduction to my work is a short youtube video www.youtube.com/channel/UCrgP1HE_melH8s…
made in conjunction with the show "The Language of Marks" which took place at Foundry Gallery in Dec 2020. Due to the pandemic at that time, attendance was necessarily limited so a video seemed like a good idea.









Reviewed in the Washington Post by Mark Jenkins for "Arts and Entertainment Section" December 20, 2020
The pictures in Cristy West's Foundry Gallery show are on canvas or paper, but the mottled off-white surfaces suggest stone and concrete. The vernacular West calls "The Language of Marks" draws from cave paintings as well as hieroglyphics and Asian calligraphy, employed for gesture rather than meaning. Often, the D.C. artist achieves the mineral-like effect with paint mixed with wax to add bulk and texture. But the hushed "Canyon Spirits" incorporates actual sand from an area where, for added resonance, Georgia O'Keeffe used to set up her easel.
The show includes a set of small collages and another series, executed with oil stick, that layer brighter colors on slate-toned fields. There are also two striking paintings in which fluid swirls are set off by black backgrounds that shine like burnished onyx. These are closer in spirit and power to the largest paintings, which the artist's statements likens to runes and petroglyphs. While "mark-making" is a buzz phrase in contemporary art, West pursues her scratches and scribbles into a mythic past.